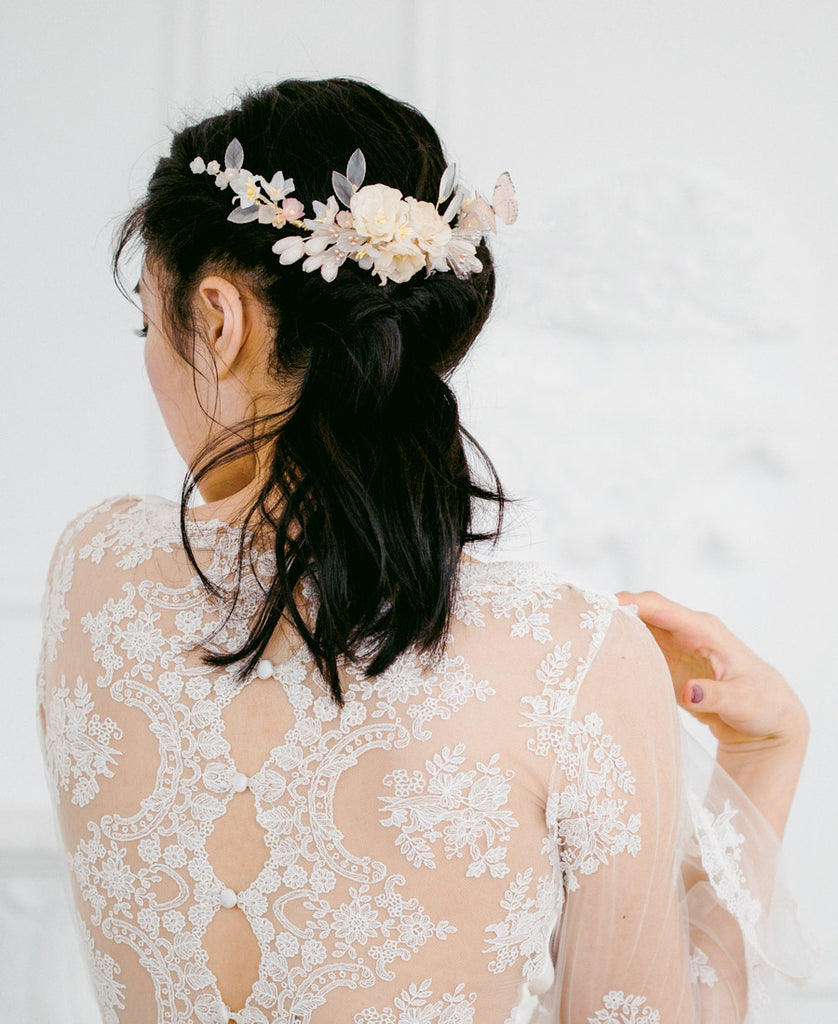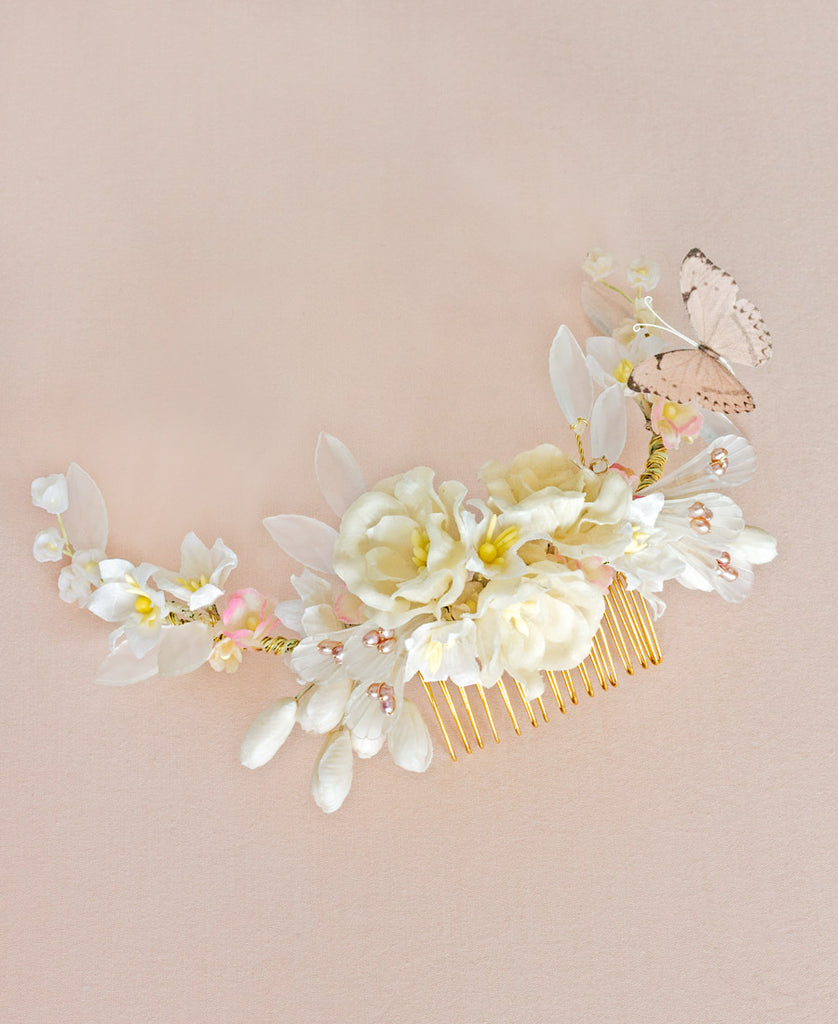 Posy Comb
$333.00
Combining the Victorian tradition of waxed flowers with the modern translucent beauty of lucite, our Posy Comb offers something old and something new in one beautiful piece. Topped off with a optional silk butterfly. Designed and handmade with love in Toronto by Antonia at The Loved One. Silk butterfly made just for us by the amazing Clementine at Miss Clemmie Bridal Accessories in England.
Colour: Ivory, blush, gold
Size: Approx. 8" wide, approx. 3" high at highest point (not including comb)
Materials: Mulberry paper, beeswax, freshwater pearls, silk, lucite, 22K gold plated comb, sterling silver plated gold wire
We'd love to collaborate with you to create a one-of-a-kind piece incorporating some of your favourite flowers. Please contact
custom@thelovedone.ca
for more details.