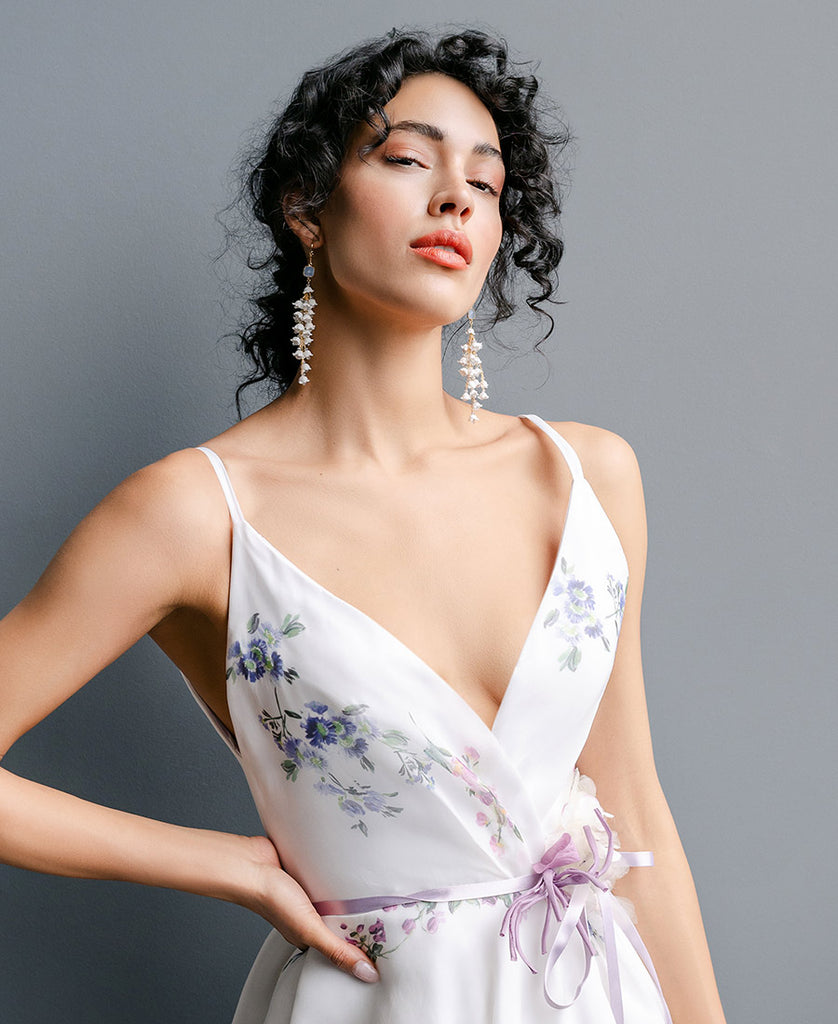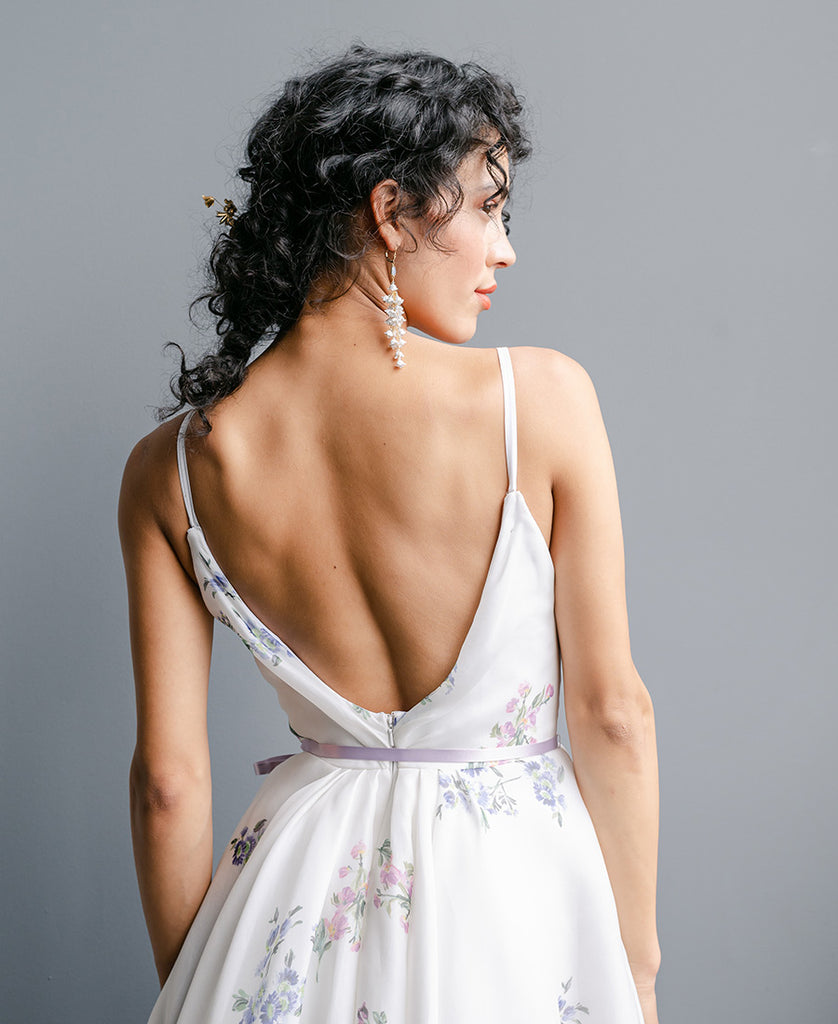 Muguet Earrings
$218.00
One of the sweetest spring flowers, the Lily of the Valley reminds us of the fleeting beauty of spring and early summer. Multiple tiny blossoms are suspended on delicate golden chain, and the overall look creates a dainty statement earring. Designed and handmade with love in Toronto by Antonia at The Loved One.
Colour: White, gold, pale blue
Size: 3.75" long (not including hooks)
Materials: 14K gold filled French ear wires and chain, polymer clay, Preciosa crystal beads, glass
Our Muguet Earrings can be created in different lengths and colours. Please contact antonia@thelovedone.ca and let's discuss creating a custom piece.