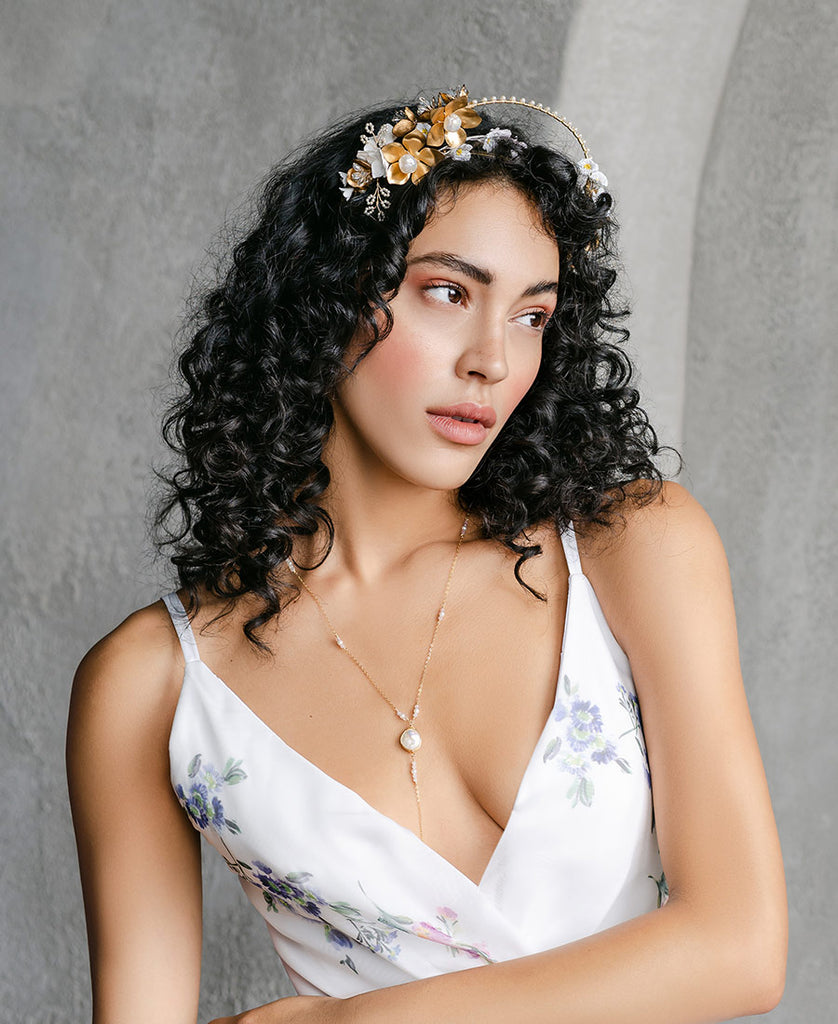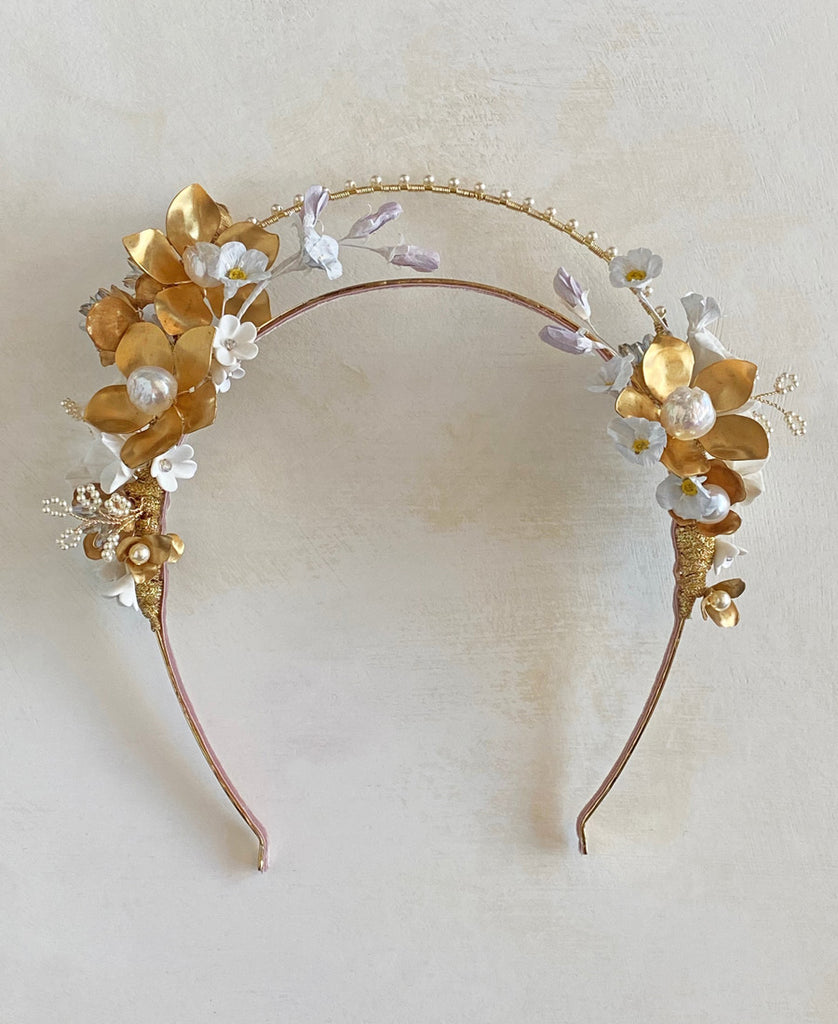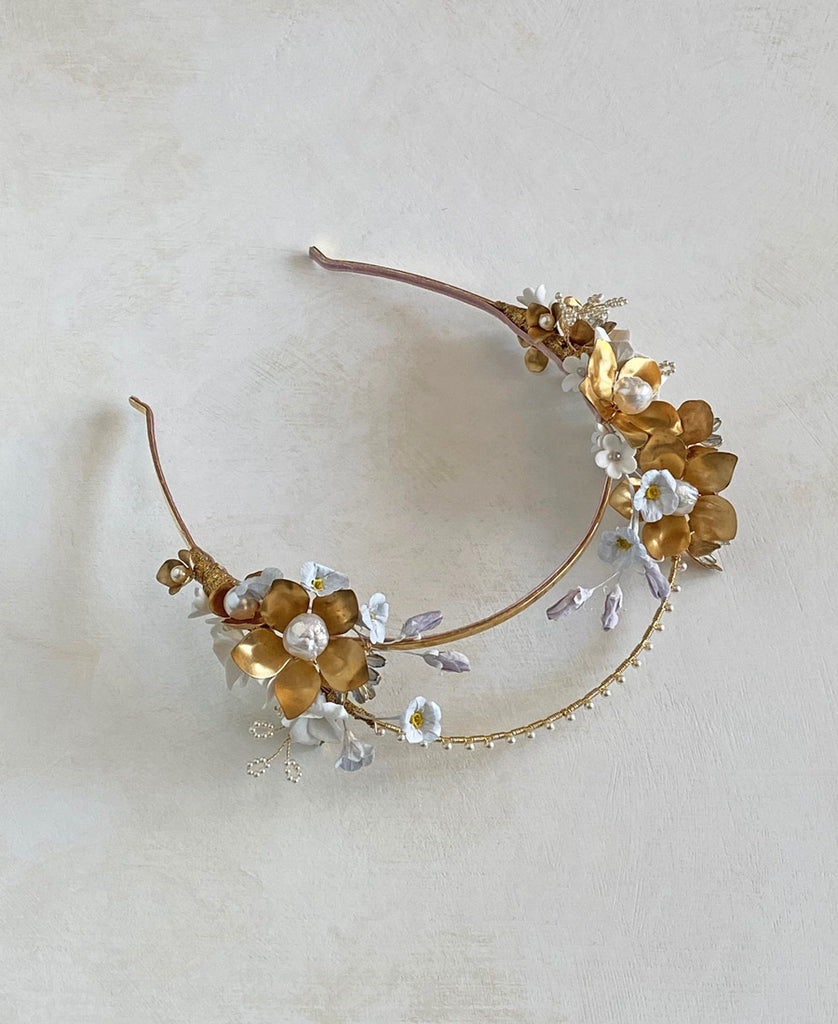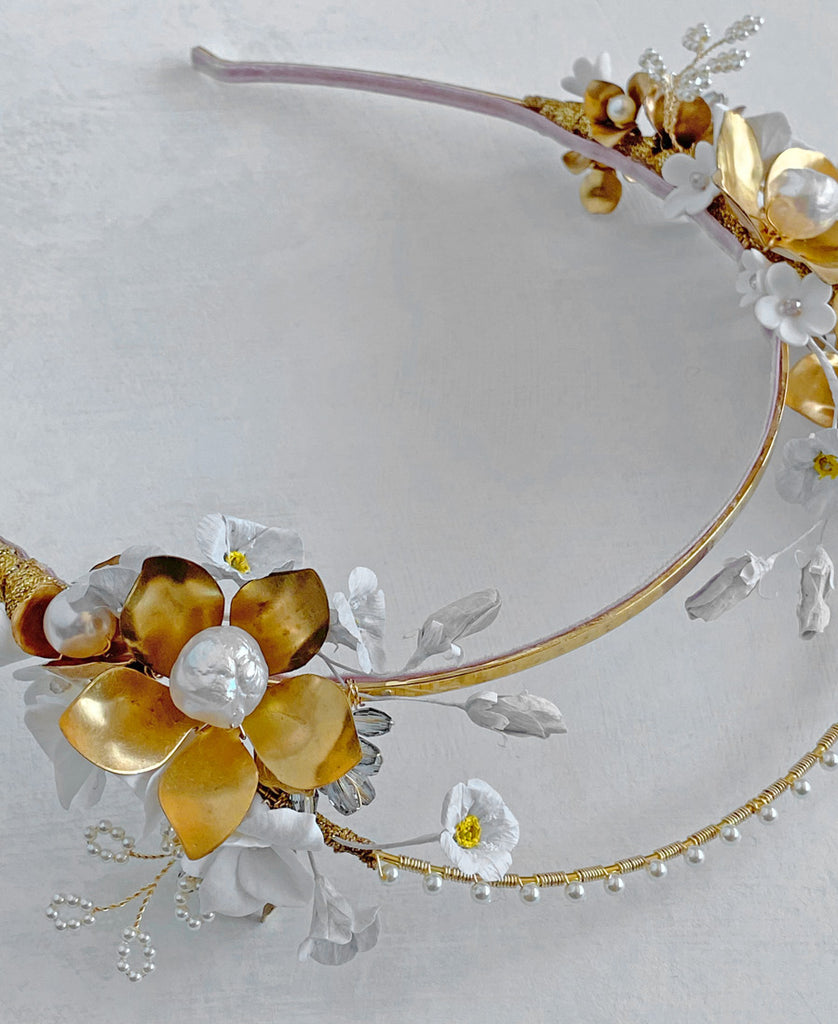 Titania Crown
$604.00
Named after Titania, Queen of the Fairies from William Shakespeare's A Midsummer Night's Dream, our Titania Crown is our ode to summer. The most exquisite little forget me nots were custom made for us by Kathryn from Golden Age Botanicals, and combined with baroque pearls, Czech crystals and a multitude of other flowers. This piece is an expression of pure joy. Designed and handmade with love in Toronto by Antonia at The Loved One.
Colour: Gold, pearl, pale blue
Size: One size, approx 1.5" tall
Materials: Raw brass, baroque pearls, crystal pearls, Preciosa crystals, paper, wax, polymer clay,  22K gold plated headband, Mokuba ribbon
Like almost all of our pieces, our Titania Crown is hand made to order, and therefore easily customizable. Please contact antonia@thelovedone.ca to discuss creating a one of a kind piece.