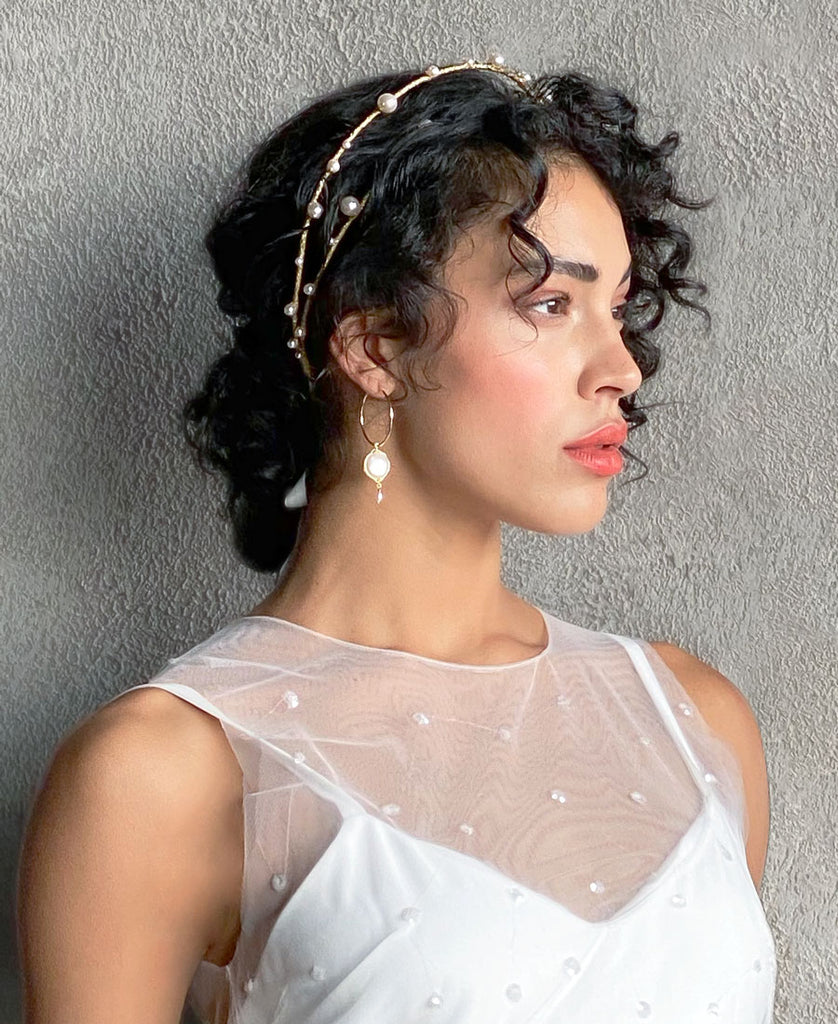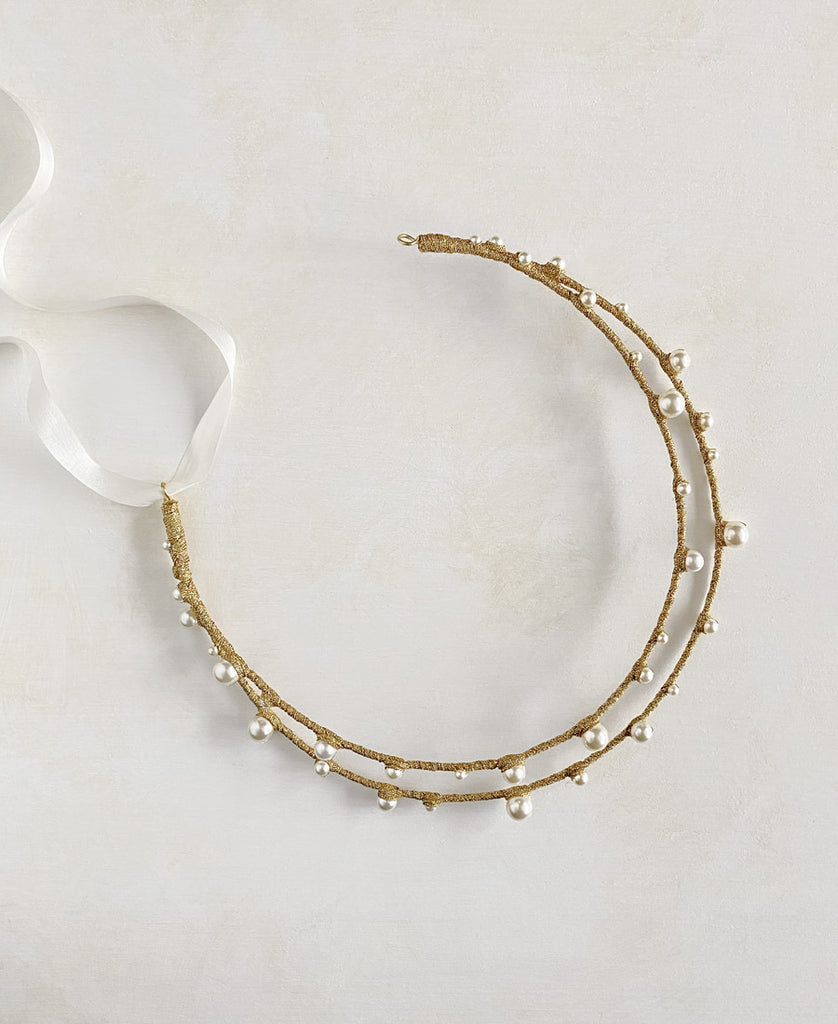 Ms. Gray Crown
$283.00
So named for the beautiful bride who inspired the original, our Ms. Gray Crown is both modern and romantic. Handmade with love in Toronto by Antonia at The Loved One.
Colour: Gold, pearl
Size: One size
Materials: Crystal pearls, Mokuba ribbon, silver plated gold wire
Also available in silver and rose gold upon request.