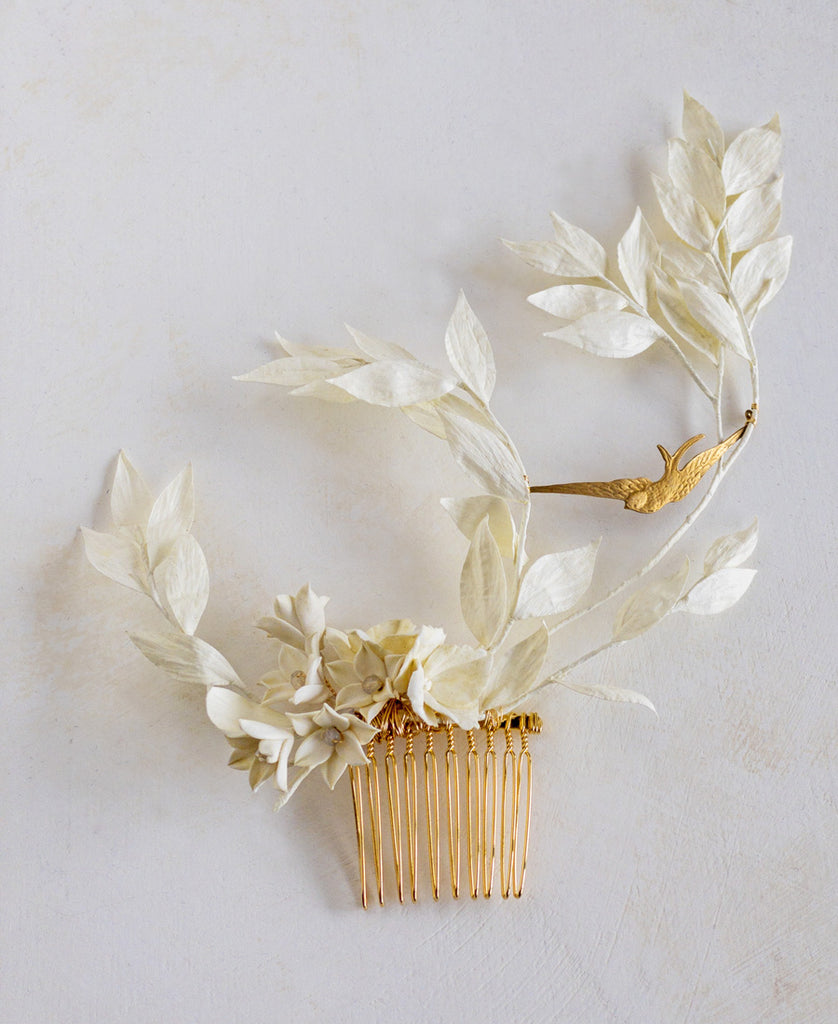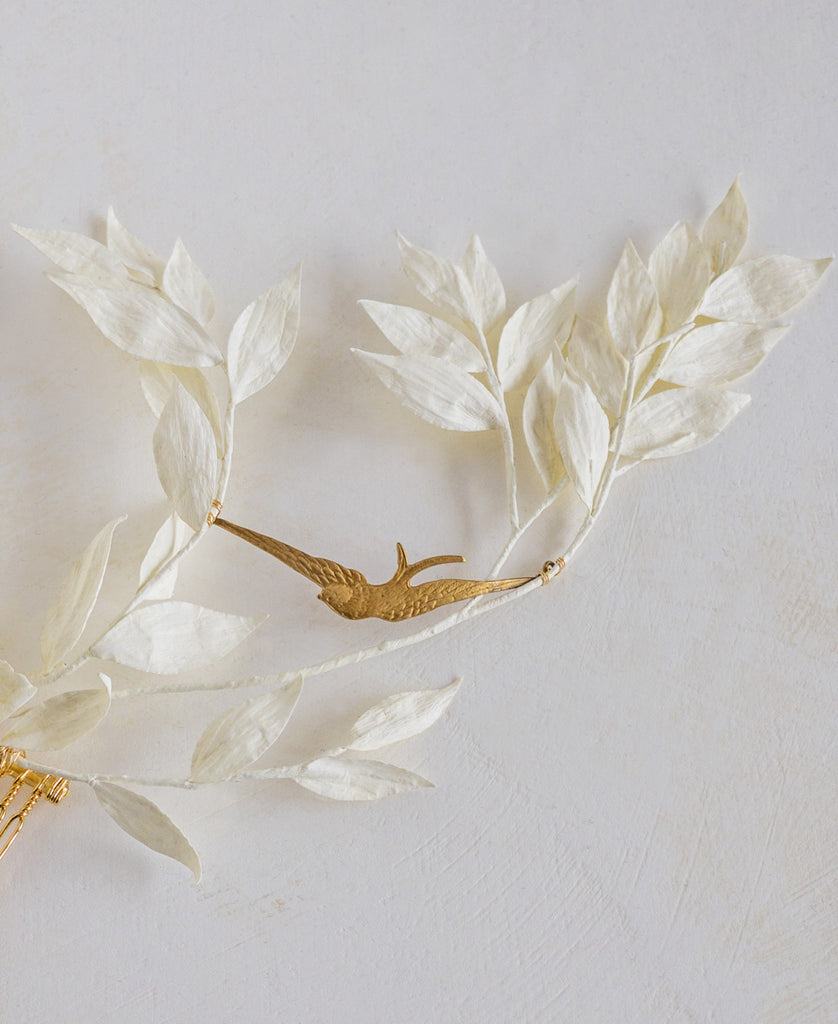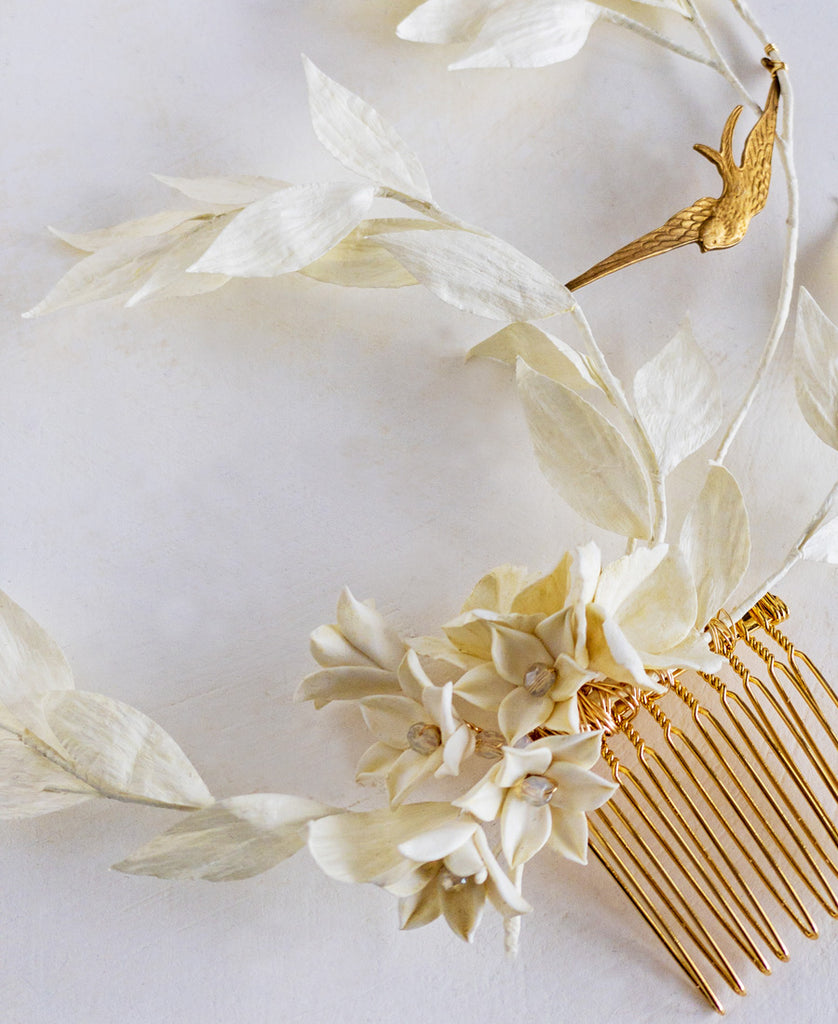 Florence Comb
$411.00
The swallow has long been a symbol of good luck and a sign of the prelude to spring in many cultures. The name Florence means 'blossoming, flourishing and prosperous,' so it seemed only fitting to include a sweet little swallow into this design. Our Florence Comb is the result of a collaboration with Toronto artist Kathryn Bondy of Golden Age Botanicals, who created the ruscus sprays. Comb designed and handmade with love in Toronto by Antonia at The Loved One.
Colour: Ivory, gold
Size: 8" wide, 7" high (not including comb)
Materials: Paper, wax, polymer clay, crystal beads, 18K gold plated swallow, 22K gold plated hair comb
Looking for a bespoke version of this comb? Please contact antonia@thelovedone.ca and let's discuss creating a one of a kind version for you.