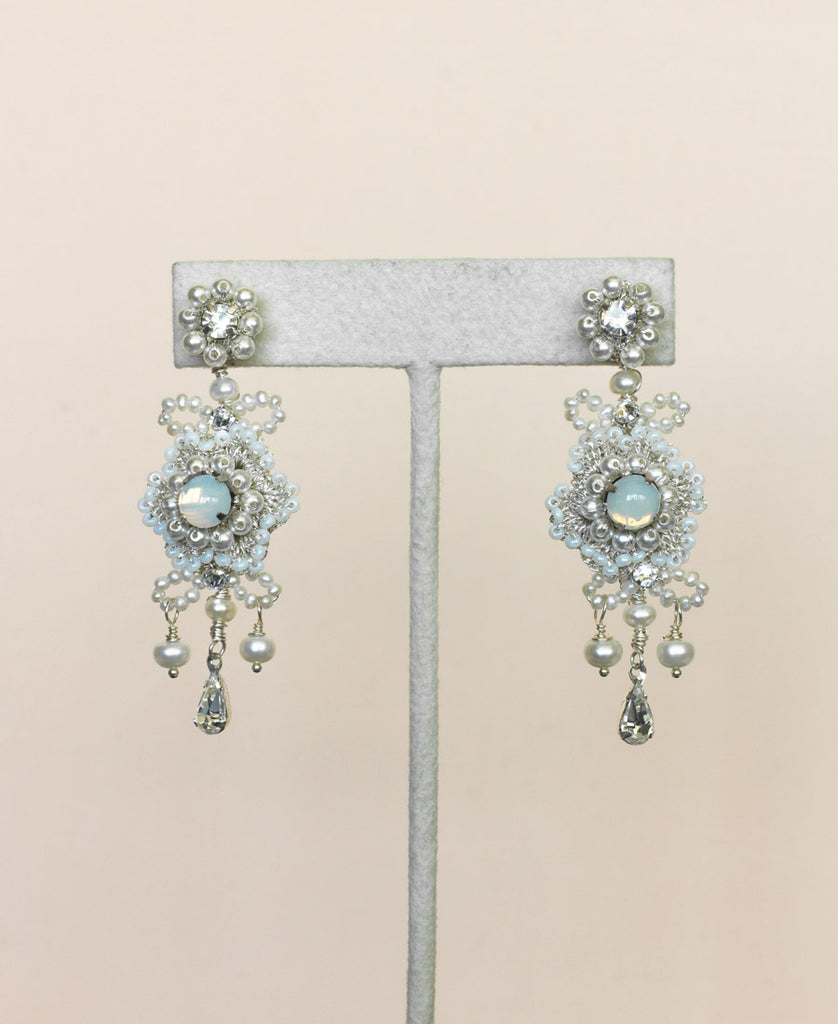 Flora Opal Earrings
$241.00
Light-weight and eye-catching, the Flora Opal Earrings incorporate lace motifs created entirely by hand using a blend of crochet, lacemaking and couture embroidery techniques. Designed and handmade in Vermont by Ivy Long of Edera Jewelry.
Colour: Pale ivory, opal
Size: 2" long, 0.75" wide
Materials: Crystal pearls and crystals, vintage crystals, freshwater pearls, sterling silver posts and backs
Just a little side-note, these beautiful earrings were featured on the TV series Reign, and were worn by actress Rose Williams as Princess Claude.