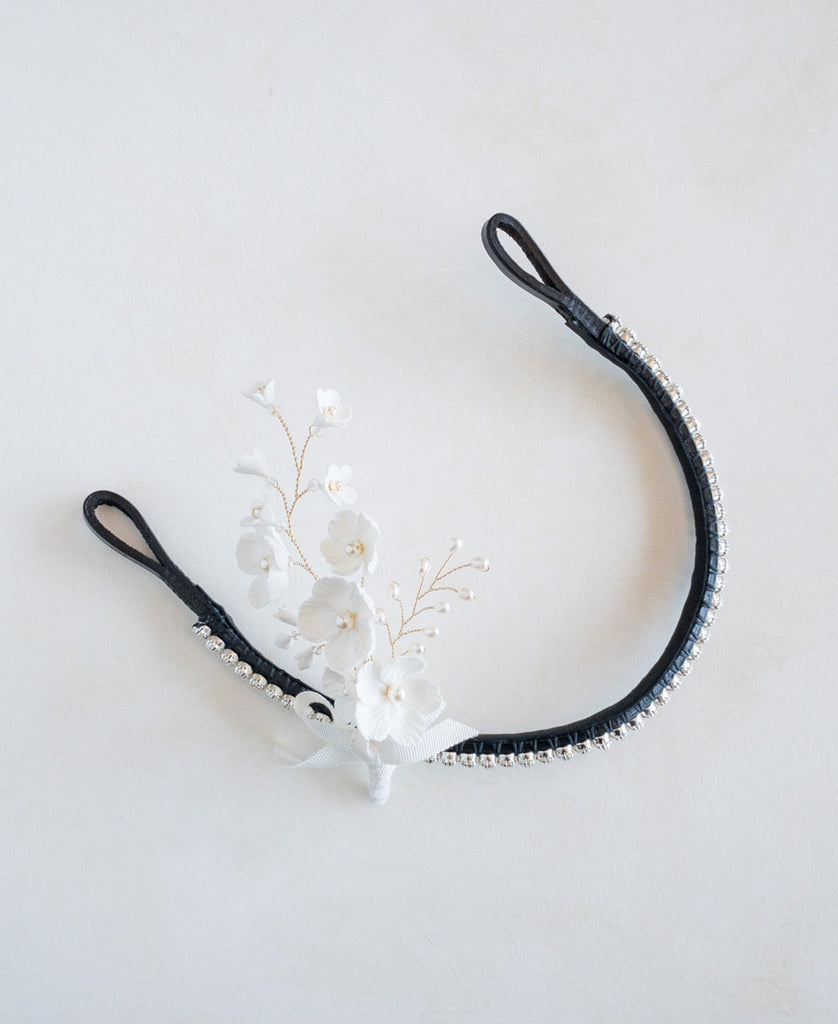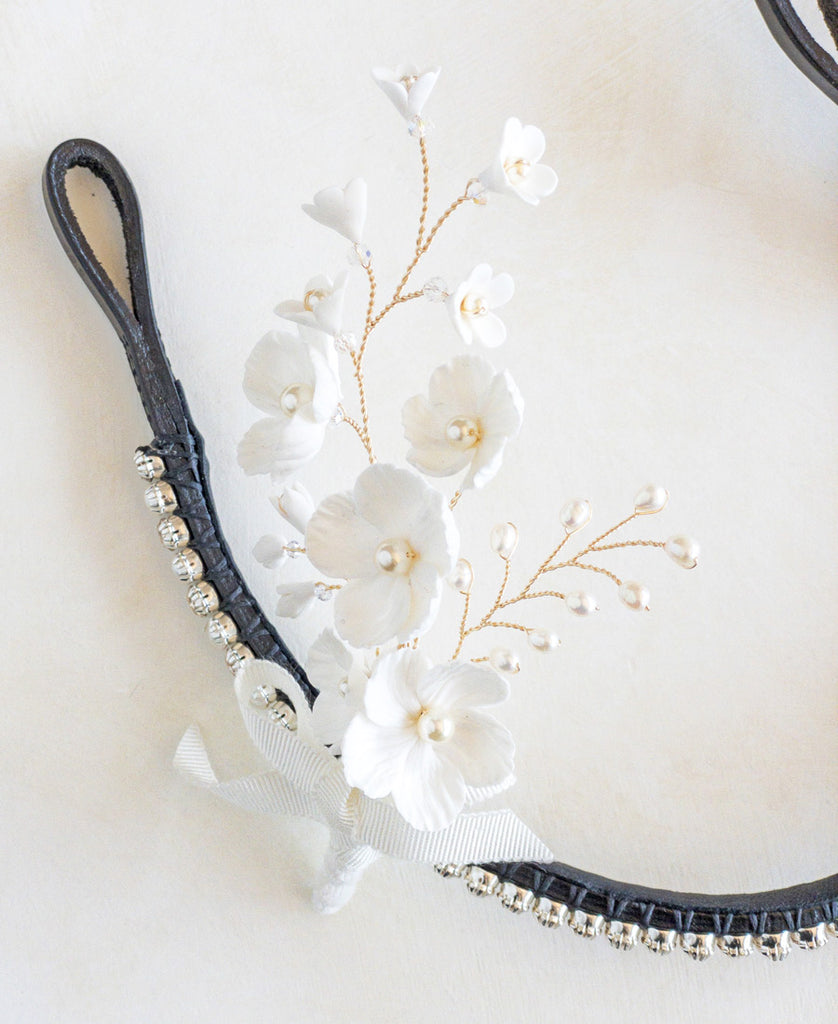 Cerin Brow Band
$148.00
This is actually a brow band for your horse, because if they're part of your wedding, they should look the part. We had a stunning crystal and pearl brow band custom made for our Unbridled collection, and added a spray of the prettiest flowers and pearls. The spray is removable, so after your wedding you have a gorgeous new piece of tack for your collection. Designed by Antonia from The Loved One and Joanne from Dog and Pony Show Equestrian, and handmade with love in Toronto by Antonia. 
Colour: Black, pearl, crystal, gold, white
Size: One size
Materials: Brow band - saddle leather, crystals, pearls; Spray - polymer clay, crystal pearls, Mokuba ribbon
5% of all sales from our Unbridled Collection will be donated to Team Valiant, an OTTB sanctuary in Prince Edward County for forgotten ex-race horses, who are now living their very best lives with all the love, care and attention a horse could ever want.