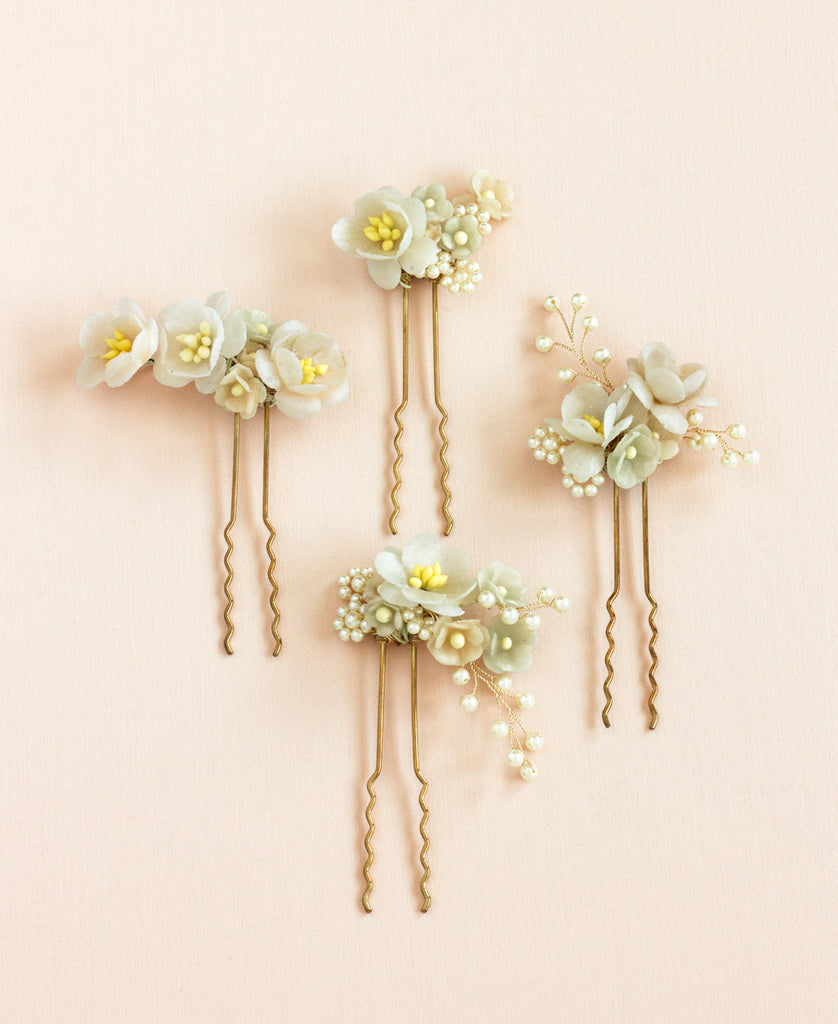 Sakura Pins
$218.00
The beauty of spring is captured in these little Sakura Pins, using hand-tinted, waxed mulberry paper cherry blossoms, enhanced with tiny crystal pearl sprays. Designed and handmade with love in Toronto by Antonia at The Loved One.
Colour: Gold, blush, ivory
Size: Assorted sized on 2.5" long pins
Materials: Mulberry paper, beeswax, crystal pearls, 18K gold plated hair pins
Our Sakura Pins are shown and sold as a set of four, but can also be sold individually or in pairs. Please contact custom@thelovedone.ca for more details.